WorldNetDaily, Your Pig Sex Leader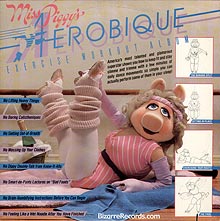 Having lost traction on the Fake Birth Certificate front, and running out of angles to promote Ann Coulter's new "book", WorldNetDaily dips into the well and pulls out…
Pig Sex!
Honestly, that's a new one to us. But WND, which makes Drudge look like the BBC, has done the research:
The online Urban Dictionary defines "pig sex" as "outrageously dirty such as water spots, defecation, male on male bondage, group-sex and bestiality," although there was no indication that this event would involve animals.
Yes, "water spots". We think it has something to do with bathroom tile.
We bring this to your attention because WND has gone to great lengths to bring it to ours, with so much detail that you expect Jerome Corsi to make an Important Personal Announcement any day now. But until he's ready to reveal his strange attraction to Coulter's junk, WND is covering for his forbidden love by couching its gay porn as Shocking! Inaugural! News!
A homosexual "pig sex" orgy has been planned at a Washington hotel just as the traditional inaugural party season – this year honoring President-elect Barack Obama – is beginning, according to a Christian group that ministers to homosexuals.
Second floor at the Doubletree, if you happen to be in the neighborhood Saturday night. Tell them "Jerry" sent you.
Add a Comment
Please
log in
to post a comment