Gesundheit, You Dirty Bastard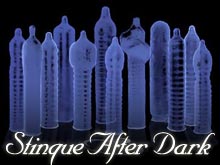 In tonight's episode of Medical Condition or Woody Allen Movie? comes the explosive discovery that some people habitually sneeze after sex.
In other words: Be careful which Kleenex you use to wipe your nose.
Although the reflex condition is rare in the medical literature, British researchers suspect it's more prevalent than anyone cares to admit. So they visited some online chatrooms to gather field reports:
This highly unscientific survey identified 17 men and women who reported sneezing immediately after having sexual thoughts and three people who sneezed after orgasm.
That's right: the mere thought of sex is enough to set off sneezing fits. And when you consider how frequently everyone entertains pestorking fantasies, we're surprised the entire race doesn't come down with lethal hiccups.
Add a Comment
Please
log in
to post a comment