Eight Shopping Days Until Armageddon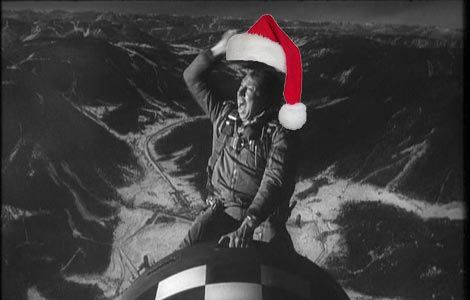 Good news if you hoarded a dozen Elmo LIve's and can't flip them for black-market profit before the bill comes due: Relax! You won't have to pay for them after all.
The bad news? We'll all perish next week instead in a massive nuclear holocaust.
That's the holiday forecast from Leland Freeborn of Utah, known by a few dozen locals and now thousand of L.A. Times readers as the Parowan Prophet.
Like all prophets, Freeborn is never wrong. Except when he is. He predicted riots following Obama's loss in November, based on reports from 2 Peter 2:13 (a jazzy riff on Sodom and Gomorrha). When Obama foiled his prophecy by winning instead, Freeborn countered by moving the riots to next week. Amid the chaos, Putin will rain nukes upon us, which would prevent Obama from taking office, and then fulfill the original prophecy. Check and mate.
What drives Freeborn is "a repeated dream of seeing nuclear flashes to the west while shopping at a Wal-Mart during Christmas season," reports the Times. Which we're all but certain has nothing to do with our repeated dream of torching worthless boxes of Elmo Live in the Wal-Mart parking lot.
Add a Comment
Please
log in
to post a comment