Talibunny Does Chickenhawks Right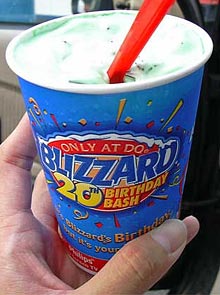 Poor PUMAs. Bitter in defeat, even more bitter after Their Gal won Miss Congeniality on Monday:
obama is an old-fashioned, back-room-dealing, fat-cat-pleasing, beholden, bought and paid for politician. Just like gwb.
They really should take lessons from their counterparts at Team Sarah, who couldn't be more happy that Their Gal is standing up for draft-dodging Saxby Chambliss in today's Georgia Senate runoff. Hey, she even brought her own snow!
As luck would have it we had what is RARE for us here in Georgia, snow flurries starting just before Sarah arrived. She said the snow made her feel right at home. My daughter and I drove up to the arena from our homes about one hour away with snow flurries falling all around. I thought about Sarah Palin's reaction to our rare Georgia snowfall as we drove in. It was a WONDERFUL day in Georgia!
See, that's the spirit. And if the crowds were almost as white as the weather, well, more's the better.
Add a Comment
Please
log in
to post a comment