Plaxico Fall Down, Go Boom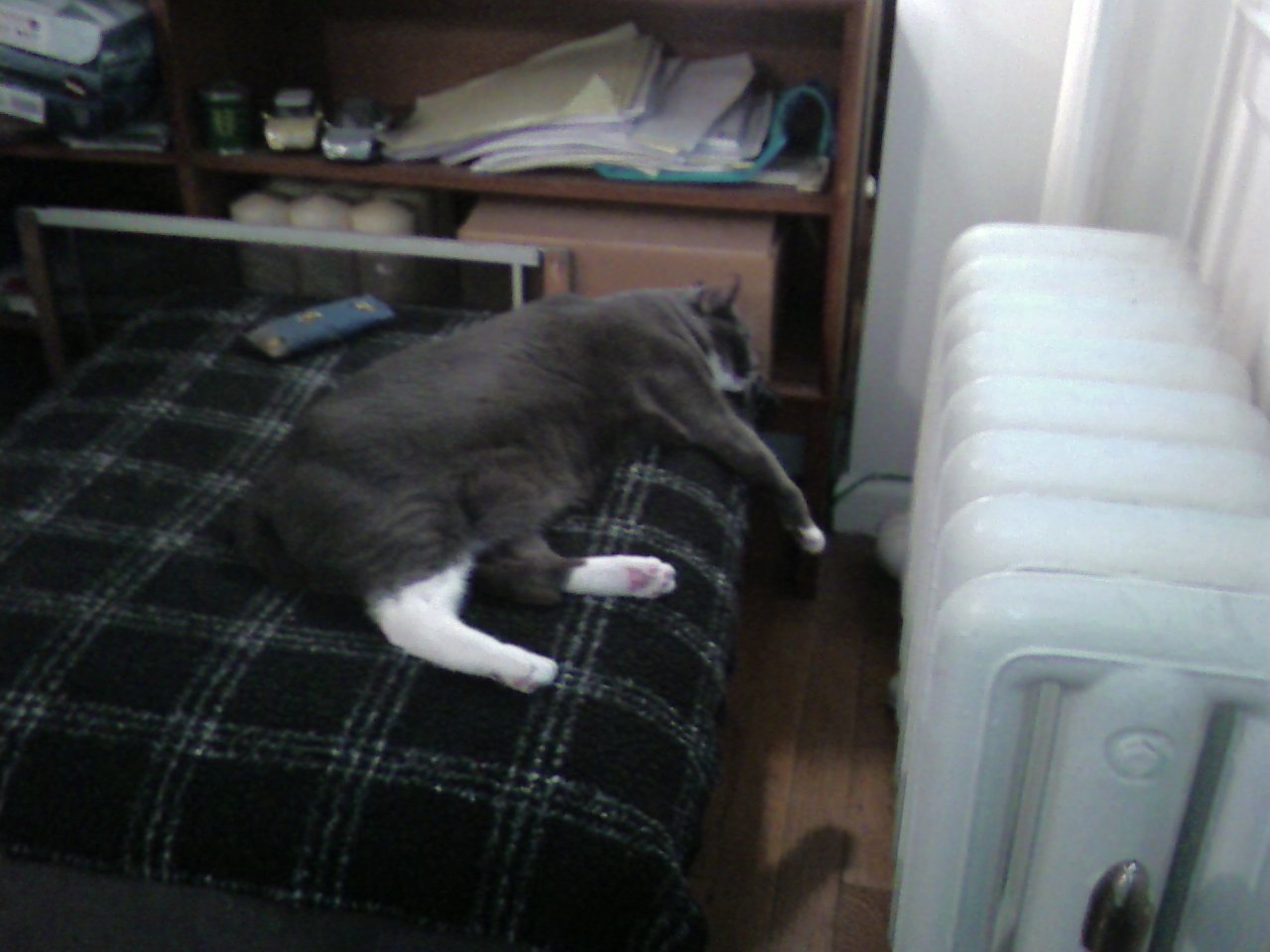 Giants fan Lili prepares for the kickoff, blissfully unaware that her hero is in serious trouble:
The Giants' dream season was thrown into turmoil Saturday when Super Bowl star Plaxico Burress accidentally shot himself in the leg at a Manhattan nightclub and linebacker Antonio Pierce tried to hide the gun, police sources said.

Burress is expected to be arrested on felony weapons charges in the coming days, while Pierce's attorney was in frantic discussions with cops last night to stave off criminal charges, police sources said.
NFL Today just said that, if convicted, Burress faces a mandatory three-and-one-half year sentence. That's what happens when you fuck with Michael Bloomberg. And, of course, his carry permit is only for Florida and expired last year anyway.
Burress' latest self-inflicted wound came after he was initially turned away from the LQ nightclub in midtown because he was packing heat, police sources said. Burress, 31, who was sporting flashy jewelry and carrying loads of cash, told club management he needed the gun to protect himself, sources said.

The mercurial Giant was waved inside the crowded Latin-themed club on Lexington Ave. about midnight. He downed several drinks, making already jittery security guards more nervous about his weapon.
Protect himself from what?  I work a couple blocks from that club, and the most dangerous thing is the motorcades that scream in and out of the Waldorf.
As Burress was being led into a VIP area, with a drink in his hand, the gun slipped down his pants leg. He reached for the weapon, but fumbled it and it went off, sources said. The bullet tore through Burress' already injured right thigh, police said.
Don't you hate it when that happens?
[Linebacker Antonio] Pierce, 30, rushed to his bleeding teammate and applied pressure to the wound as Burress screamed in pain amid the hip-hop beats piping through the club, sources said. As he worked to slow the bleeding, Pierce berated Burress for bringing a loaded handgun into a club.

Panicking, Burress told his teammate not to call 911 for an ambulance, sources said.

Pierce helped the bloodied receiver out of the club before taking off with the gun and stashing it somewhere in New Jersey, sources said.

Burress was afraid to go to the hospital, but two hours after the shooting, at 2 a.m., his wife, Tiffany, and a friend escorted him to New York-Presbyterian Hospital Weill Cornell. He was treated and released at about 12:45 p.m., sources said.
Shit, maybe he can go play for Dallas when he gets out – they're less concerned about this sort of thing.  How fucking reckless.
Add a Comment
Please
log in
to post a comment