Hold the Gravy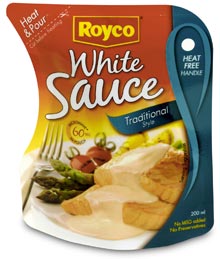 Looking for a last-minute holiday cooking tip that's certain to… um… er… intrigue your guests?
Semen is not only nutritious, but it also has a wonderful texture and amazing cooking properties. Like fine wine and cheeses, the taste of semen is complex and dynamic. Semen is inexpensive to produce and is commonly available in many, if not most, homes and restaurants. Despite all of these positive qualities, semen remains neglected as a food.
We're not sure it's been neglected. That would presume it was even considered.
But with lip-smacking recipes for an Almost White Russian, Man Made Oysters, and Creamy Cum Crepes, "semen is an exciting ingredient that can give every dish you make an interesting twist." Just make sure the blender's unplugged while you prepare your ingredients.
Add a Comment
Please
log in
to post a comment