RedState Lowers the Curve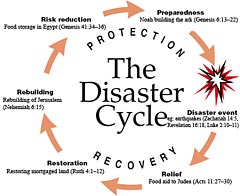 All-star wingnut Warner Todd Huston is sick and tired of all the Republican bellyaching about Sarah Palin — in particular the baseless accusation that Talibunny was the worst veep choice ever:
A look at recent history can only serve to deflate that ridiculous claim. There have been far worse picks than Gov. Palin and only the extremely emotional state of mind that this past election ginned up could obscure the historical record.
Exhibit A: Curtis LeMay.
Exhibit B: Thomas Eagleton.
Exhibit C: Wait, there's no Exhibit C.
Let's take a moment to savor this. Huston, who argues that "Palin should be given a leading role in the GOP in the future," is trying to bring some perspective to the post-disaster discussion among the mentally deranged. She wasn't that bad — not as bad as George McGovern's ill-fated first choice. And certainly not as bad as George Wallace's 1968 running-mate — for the American Independent Party.
Which means Huston is not limiting his comparison to the major parties. Which implies that Palin was worse than every other vice-presidential candidate in the past forty years.
In other words: Palin was a better choice than Curtis LeMay — but worse than James Stockdale.
You remember him: Ross Perot's wingman. Introduced Existentialism into presidential politics with his immortal soliloquy, "Who am I? Why am I here?" We recall Phil Hartman's take on him and laugh, but at least he didn't hold press conferences in front of slaughtered turkeys.
And so we heartily applaud Huston's courageous attempt to set the record straight, and wish him godspeed in his quest to keep Palin on the national stage. Especially since he's also a Fred Thompson fan. 2012 is looking absolutely delicious.
Image: Christian Perspectives on Disaster Management [Tearfund International]
Add a Comment
Please
log in
to post a comment