WOOD•E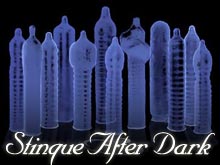 We haven't been paying attention to Second Life since the Paultard Invasion a few websites ago, but we've heard that cyberpestorking is all the rage there. What we haven't heard — until now — is that in addition to buying virtual genitalia for your avatars, you may be buying a heap o' trouble back in your sorry excuse for a real world.
That's what David Pollard learned when his wife caught him pixelating with another woman.
"I just couldn't believe what he'd done," said Amy Taylor. "I looked at the screen and saw his character having sex. It's cheating, as far as I'm concerned."
And why would Amy be looking at the screen? Because she's also a member.
Amy & David met online five years ago, and celebrated their wedding in a Second Life ceremony. But the honeymoon didn't last, and Amy suspected David's avatar was wandering. She discovered him doing the digital nasty with a cyberhooker last year, and even after he begged forgiveness she wasn't satisfied that he was keeping his joystick inside his pants.
That's when she hired — we're not making this up — a virtual private detective, name of Markie Macdonald. Markie set up a love trap for David's avatar, but he didn't take the bait.
Not that time, anyway. Last April, Amy caught David on the electronic sofa with "Modesty McDonell", and that's all she word-processed. Meatspace divorce papers were filed the next day.
"People find love in lots of different ways," Amy says today. And in different realities — she met her latest flame in World of Warcraft.
Second Life affair leads to real life divorce [Guardian UK]
Add a Comment
Please
log in
to post a comment