Defense of Marriage, 1959 Edition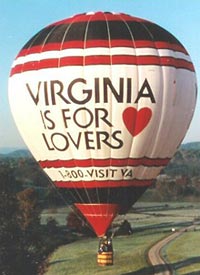 We've seen that movie too:
"Almighty God created the races white, black, yellow, malay and red, and he placed them on separate continents. And but for the interference with his arrangement there would be no cause for such marriages. The fact that he separated the races shows that he did not intend for the races to mix."
So ruled the Virginia trial judge following the January 1959 conviction of Mildred Jeter and Richard Loving for marrying against the wishes of the state. The crime of illegal matrimony was a felony, one-to-five; the judge suspended the sentence on the condition that Jeter and Loving profane God's will elsewhere for twenty-five years.
The case eventually reached the Supreme Court, where family-values Republican Earl Warren — an Eisenhower appointee, Thomas Dewey's running mate, and three-term California governor — made quick hash of it: "The freedom to marry has long been recognized as one of the vital personal rights essential to the orderly pursuit of happiness by free men," he wrote in 1967. "Under our Constitution, the freedom to marry, or not marry, a person of another race resides with the individual and cannot be infringed by the State."
The Virginia law was overturned as a violation of the Fourteenth Amendment, which guarantees American citizens "the equal protection of the laws."
Richard Loving was killed by a drunk driver in 1975. Mildred Loving succumbed to pneumonia on May 2 this year in Central Point, Virginia. The Lovings had three children, eight grandchildren, and eleven great-grandchildren.
"My generation was bitterly divided over something that should have been so clear and right," Mildred Loving said last year on the fortieth anniversary of the Supreme Court decision. "I believe all Americans, no matter their race, no matter their sex, no matter their sexual orientation, should have that same freedom to marry."
Loving for All [Mildred Loving, 6/12/2007]
Add a Comment
Please
log in
to post a comment