Breaking! McCain brings home the endorsement to end all endorsements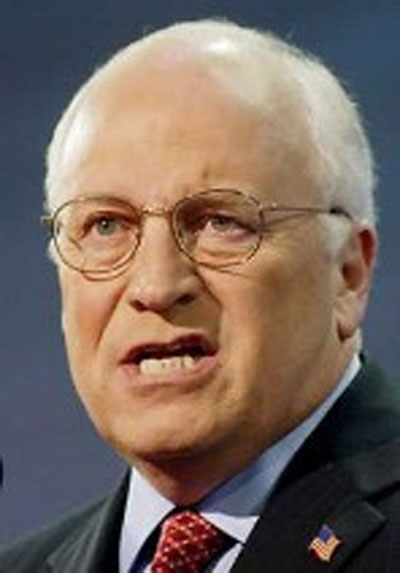 from the Christian Science Monitor:
Vice President Cheney was in Laramie, Wyoming over the weekend (where his approval rating is still above freezing) stumping for Republican candidates when he announced his support for McCain.
That's right – Dick Cheney.  The old curmudgeon surprised us again!  One day he's shouting obscenities on the Senate floor, the next he's running the country even though we never elected him president, and now he's endorsing people who probably want nothing to do with him. With both the President and the Vice-President behind him, McCain cannot lose.  The amazing thing is that Obama then ran a negative ad about it that mocked the event.  He's disparaging a sitting Veep because he hates America with the passion of a thousand French waiters.

Anyway, Cheney gave the endorsement in Wyoming.  Apparently, those yokels like him despite having any reason to whatsoever.  When he was finished endorsing things, he actually tore the face off a child with his teeth, to a standing ovation.
Here's my favorite part of Cheney's endorsement:
He's [McCain] a man who has looked into the face of evil and not flinched.
I'm sure Cheney still won that staring contest, but it sounds like McCain held his own.
Add a Comment
Please
log in
to post a comment