Joe the Candidate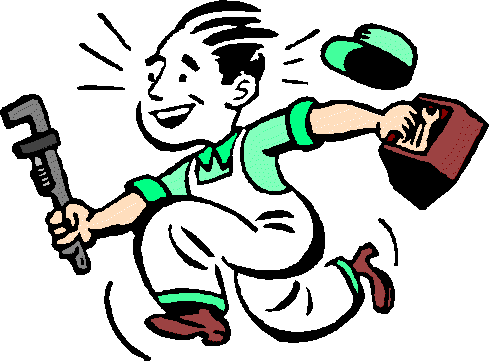 I'm beginning to think that the most dynamic, persuasive ticket for the 2012 election is going to be a Sarah Palin/ Joe the Plumber partnership. Sam Joe Wurzelbacher the Plumber has all of the electioneering skills of Sarah Palin, beginning with the basics:
Wurzelbacher was doing everything you do on the campaign trail. You know, shaking hands, talking to people, kissing babies, taking pictures. . .
Three of those four things make him more competent than the average voter.  Add this to his $250,000 earnings, and that would make him an elitist.  However, this shouldn't hurt him too much, since Joe's elitism is white elitism, and the bitters typically only fear black people who are better than them  (which is why Gary Coleman failed to win the governorship in California).
Anyway, Joe Plumber was on the campaign trail with Sarah Palin in Ohio today.  And he showed us he has what it takes to be VP:
There would be no speech from Joe the Plumber. . . . He stood at Ms. Palin's side, hands clasped in front of him, as she delivered her second speech of the day.
He's already better than Palin was when she started!  He knows that opening your mouth when the press is around can only hurt the ticket!  Let the experts do the talking.  Experts like Sarah Palin, who, in the next four years, will be sure to memorize all of the countries you can see from houses in America, what the president does, and the difference between a baby name and a common household item.
Then, all Joe the Plumber needs are  $150,000 worth of saggy-bottomed pants and tool belts, and a few more casual, specious, fear-mongering claims about his opponent, like this one:
a vote for Barack Obama means death to Israel.
Joe the Plumber Stumps with Palin [New York Times]
Add a Comment
Please
log in
to post a comment