Foreigner Poised to Overthrow America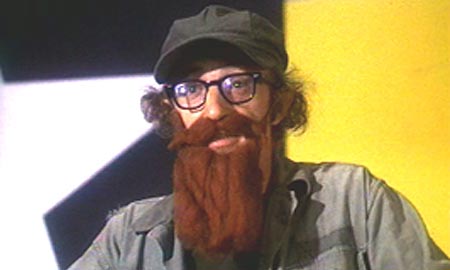 We've been ignoring this story because frankly we can handle only so much madness at once, but apparently there's serious concern that one of the presidential candidates is Constitutionally unqualified to take office — because he was born on foreign soil.
And in fact the rumors are true: John Sidney McCain III dropped anchor in the Panama Canal Zone in 1936.
This is not America's first brush with foreign insurrection. McCain's predecessor Barry Goldwater mistimed his own mortal debut, born outside the United States in the Arizona Territory. And Mitt Romney's Mexico-born dad didn't even come close when he challenged Nixon in 1968.
The question of what constitutes a "natural-born citizen" has never been definitively answered. McCain ally Don Nickles introduced a Senate bill in 2004 to resolve the issue, but it failed amid concerns about a provision that would allow Arnold Schwarzenegger to qualify upon his adoption by George H.W. Bush.
Nickles remains confident that McCain would win any court challenges. "But I wouldn't be a bit surprised if somebody is going to try to make an issue out of it."
McCain's Canal Zone Birth Prompts Queries About Whether That Rules Him Out [NYT, 2/28/2008]
Add a Comment
Please
log in
to post a comment