Blessed are the Cheesemakers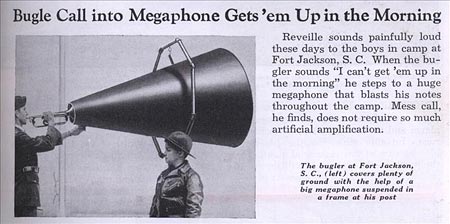 Like many Americans, Sarah Palin has had to take a low-paying second job recently to make ends meet, as a greeter for a failing hate merchant.
And it was while she was going about her business of saving the Republic from terrorist pals Monday that shouts broke out from the back of the crowd she was haranguing.
You know, one of those incidents the media doesn't report because it doesn't fit the narrative dictated by the Communists at General Electric, Viacom, Disney, and Time Warner.
But the sharp-eyed Palin, who can spot Vladimir Putin nodding in a jet passing 30,000 feet overhead, was ready for the disruption:
"I hope those protesters have the courage and honor to give veterans thanks for their right to protest," she said, probably pausing to accept the adulation of the audience for her pit-bull performance.
Only the disruption wasn't a protest. The people at the back of the crowd couldn't hear her. They were shouting "Louder!"
Add a Comment
Please
log in
to post a comment