The Poon is Out There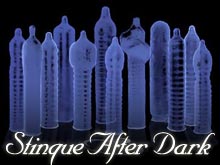 Which reminds us of one of our all-time classic late-night college conversations: A good friend is complaining that he just can't help himself, while we're complaining that we just can't get any. What makes it classic? Honest to gosh, both of us would have traded places with the other.
Although to be frank, his problem would have made for better PSAs.
Add a Comment
Please
log in
to post a comment