Bayh Bayh Bayh!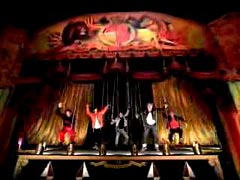 Look, we're not going to be caught sleeping when the media climaxes over Barry's veep choice. Well, actually we are, so once again we're running this morning's post in antici… PATION! that the Golden Text Message will warm the hearts of millions before we wake up around ten-ish in Sandy Eggo.
Today in the Not Her Spotlite is Evan Bayh, who other than being Birch's son (twig?), we know absolutely nothing about. Which still probably puts us ahead of most non-Indianans.
Actually, we do know that he scares the shit out of the neighbors when he drags his son's black lacrosse bag outside his car. But then we now also know his sons play lacrosse. What snooty elite Eastern academy offers that?
Add a Comment
Please
log in
to post a comment