Do They Sync with The Wizard of Oz?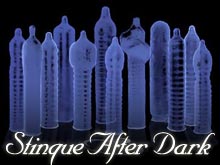 We've been trying to rewrite this lead all afternoon, but how do you compete with greatness?
A man has been banned by a court from having sex with his partner at her home after keeping neighbours awake with loud shouting and banging in the night.
Really, you might as well try to outswim Phelps, or outkaraoke some cute Chinese kid.
As to the details: neighbors complained, Rutting Gold Medalist Adam Hinton was hit with a £200 fine for "breaching a noise abatement order" — crank at 11, we hope — Hinton threatened the neighbors, and the Brighton, England, council stepped in with an injunction against him to mind his distance.
How loud was it? While we can't find reports of car alarms being set off, some neighbors had to be moved to quieter flats. How can you sleep with all that fucking racket going on?
Add a Comment
Please
log in
to post a comment