OMG! OMG!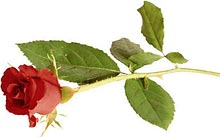 Barry's about to choose — his mate!
You have helped build this movement from the bottom up, and Barack wants you to be the first to know his choice.

Sign up today to be the first to know:

http://my.barackobama.com/vp

You will receive an email the moment Barack makes his decision, or you can text VP to 62262 to receive a text message on your mobile phone.
Oh pleasepleaseplease let it be — well, let it not be. Anyone else is fine.
Add a Comment
Please
log in
to post a comment