Who Wants to Be a Billionaire?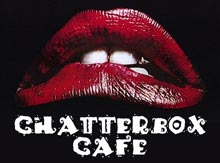 We were considering calculating the wealth of this week's guest list, but a bar graph comparing #5 with the others combined would end up looking like #3's gag.
Meet the Press with Tim Russert: They updated the logo, but the title bar remains ghoulish. Or is that Carly Fiorina?
Face the Nation: If you hear everyone screaming out their windows, Schieffer finally cracked.
This Week: The Governator and George reenact the Twins poster.
Late Edition: McCain economic advisor Nancy Pfotenhauer challenges you to create limericks with her name.
Fox News Sunday: It's not a swift boat unless it's a T. Boone Pickens swift boat.
Guests and topics subject to change. Especially if Armageddon begins before airtime.
Add a Comment
Please
log in
to post a comment