Rude Awakenings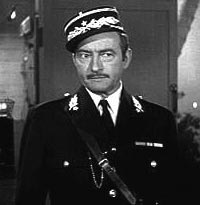 There is a growing realization among some legislators that the Bush Administration, in recent years, has conflated what is an intelligence operation and what is a military one in order to avoid fully informing Congress about what it is doing.
—Seymour Hersh in the New Yorker
Santa Claus doesn't exist.
The refrigerator light goes out when you shut the door.
Use of a brand-name hygiene product does not turn the women around you into ravenous beasts.
Mystical creatures are not involved in the production of factory cookies.
Four out of five dentists are paid to agree, while the fifth is holding out for more money.
Your favorite plush characters all have hands up their asses.
Dancing with earbuds makes you look like a dork to those surrounding you.
Saying somebody's name three times in front of a mirror does not initiate a supernatural event.
Attacking a country without provocation tends to rally the populace around their criminal leadership, allowing it to aggrandize power, silence dissent, spy on its citizenry, and engage in rogue military adventures.
This will, in fact, hurt a bit.
Add a Comment
Please
log in
to post a comment