HuffPo Ignores Warning, Takes Second Hit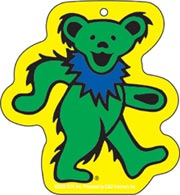 Wait… wait… okay. Dig this. It's like, September, the Republicans are totally fucked, and they don't even know whether the geezer will make it to November, much less January. So here's what — dude, turn down the Phish, I'm having a major brain fart — here's what they do.
They ditch him. Pull into a gas station, send him inside for some Sun Chips, drive off.
And then he's like — hold on — no longer their nominee! They plug in Romney, or Colin, or Condi, or, um… Bloomberg. Yeah, Bloomberg. Dude's fucking rich, he can buy a network to get his face out there, then flip it in November when he's done.
I tell you, dude, I'm a fucking genius.
Add a Comment
Please
log in
to post a comment