Unity 08: Catch the Fever!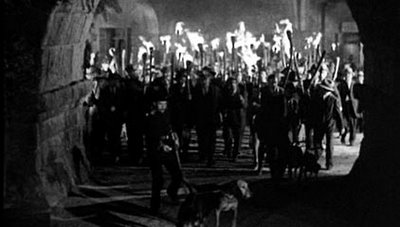 So, you spent some quality time trying to be the Demrats' best demagogue since Huey Long, but it didn't work out. Time to command the troops you've riled up to draw ranks and defeat the common enemy. How'd that go?
"If Hillary is not on the ballot in November, we will vote McCain for sure." -Alice4hillary
"DNC does not deserve you!!!I will never vote for OBama….HILLARY 2012" -bb in nola
"Help elect McCain in 2008….that's a guaranteed win for her in 2012…GUARANTEED!!!!!" -Our Time 2008
"the sooner we lose the election in November without Hillary, the sooner she will be the next Democratic President." -cleffnote
"HILLARY IS SENDING A SECRET CODE MESSAGE IN HER VOICE AND HER ACTIONS FOR US TO VOTE FOR MCCAIN IN 2008 AND NOT OBAMA. SHE SAID SHE WILL BE BACK IN 2012…." -Denny4Hillary
Welcome aboard!
Add a Comment
Please
log in
to post a comment