Candidate Shocks Nation by Blowing Smoke Out Mouth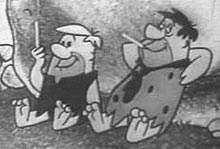 Now that Psychogeezer's ass has been given a clean (if freckled) bill of health, and Hillbot's maintenance records have been inspected by factory technicians, America's attention turns to the dark-lunged past of the Magic Negro.
Send the children from the room and sit down: Unicorn has been revealed to smoke cigarettes.
And not just a few just to be social with the outcasts on the sidewalk — as many as 70,000 over 25 years, although the campaign refuses to release a detailed accounting. "Long term risks for pancreatic, esophageal, bladder, and kidney cancers," not to mention stroke, are raising fears of a crippled president, unable to lead his nation at war. (No, that one.)
Reports that Hillbot operatives have been leaving cartons of Kools around Unicorn HQ remain unconfirmed.
Add a Comment
Please
log in
to post a comment