Anger Mismanagement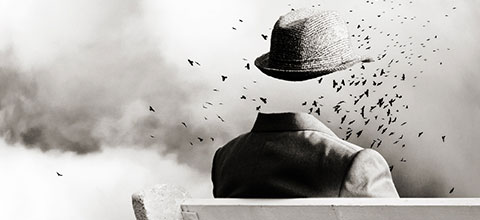 One day in high school, we had a guest speaker for our Social Studies class. His name was Dean Kennedy, and he was there to tell us about the Mulatto Conspiracy.
And that was his first problem: Nobody in the room knew what a "mulatto" was.
But Dean Kennedy helpfully explained that, and much else, with crude printed charts, and citations from his extensive library of rare books, many of which, he told us, were the only copy that existed.
The presentation finished, and class over, Dean Kennedy left. And then we all spent the rest of the week laughing our asses off.
This was in 1975.
We've had many occasions to reflect upon Dean Kennedy and his unique brand of crackpot racism over the years. And every time, it starts with this fundamental point: If Dean Kennedy hadn't visited, and the class politely listened — and then politely challenged each of his points — we never would have learned about what Dean Kennedy represents, and the kind of person who represents it. Hearing him out inoculated us against the very thing he promoted. It was flat-out absurd, especially to a 15-year-old.
Two kinds of events typically bring Dean Kennedy to mind.
The first involves the occasion of his appearance: A talk to a public high-school class. Here the year is significant: What was an uneventful talk in 1975 would easily become a local or national controversy not long after. Our poor teacher would have been crucified for letting a racist poison our young impressionable minds. And, in turn, we would have been ridiculed for letting said racist complete his presentation without shouting him, and his wicked ideas, down.
Which leads to the second kind of event.
Donald Trump was scheduled to appear at an event Friday evening at a college campus in Chicago. After the right-thinking faculty failed to prevent that appearance, a larger than usual protest formed inside the venue, leading Trump, citing "safety", to cancel.
Liberal Twitter was overjoyed. Beau Willimon, whose batting average producing House of Cards is now 2 for 4, reflected the general tone:
#LoveTrumpsHate. If @realDonaldTrump comes to your city: Organize. Protest. Overwhelm him with intelligence & peace.
For "intelligence & peace" you may read "shout the bastard out of the room", since Willimon wasn't tweeting in a vacuum.
Less circumspect was Alpha Geek (and "2015 KY Governor Candidate") Drew Curtis, who got to the point:
Trump just showed he'll cancel an event if enough people protest it. Game on
We congratulate Beau and Drew and the righteous protesters at the University of Illinois at Chicago for doing what the candidate himself couldn't: Turn Donald Trump into a goddam Free Speech Martyr.
For that is what happens when you combine the best intentions with the worst strategy: It fucking backfires, kids. Yes, you "silenced" Donald Trump and his naughty talk at UIC, and in so doing, you generated days of cheap — and loud — publicity.
Fark founder Drew, of all people, should know about the Streisand Effect: The more you try to quiet something, the more it spreads.
And, in this case, it also adds more fuel to the fire, as if the Trump Army isn't already motivated enough to vote.
Dean Kennedy, as it happens, died in the obscurity he lived. He was never a national figure, not even a local one: If he hadn't visited our class that day, we would never have heard of him. He spoke, he went home, nobody cared, nobody raised a fuss, nobody made an issue out of him, much less a martyr.
Instead, we all just laughed and laughed and laughed. Forty years on, we're still laughing.
Donald Trump, of course, can't be ignored, not at this point, and even laughing at him seems insufficient to the very real threat he poses. But he can be defeated — not by shouting him down at an event, but by voting against him when the opportunity arises.
Granted, voting isn't as fun as moral preening, but if all those folks bothered to vote — especially in off-years — they might discover they don't need to protest as much.
Add a Comment
Please
log in
to post a comment