Why Is Mike Lee Such An Asshole?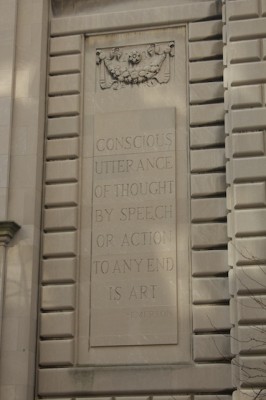 It's a question I'm sure we've all asked ourselves at some point but I think it bears repeating: why is he such an asshole?
Was his brain starved of oxygen at some critical juncture? Is it all an elaborate joke and he's really Abby Hoffman? I once spent six weeks in Salt Lake City so I'm something of an expert on all things Utahan and I see no rational explanation for him. If he'd been born in, say, Oregon then you might be able to point to some geographical factor like the misalignment of electromagnetic poles at work. Or a childhood spent too close to high-voltage power lines. But in my time at SLC I didn't actually witness anyone out on the streets howling at the moon. Mind you, they did remove all the mail boxes from city streets after the Trade Center attack and in 2003 they still hadn't been replaced. So there was that.
So yesterday this senator introduced a bill to protect churches from the perils of marriage equality. Seriously. Or was it? Does a person like this actually believe any of the crap that is expelled from between his lips? Does Ted Cruz? Isn't it mystifying when pundits declare someone like Cruz to be 'brilliant', 'very bright', or plain old 'clever'?
Anyhow, Mike Defender-of-The-Family® Lee got together with David Vitter, Marco Rubio, Inhofe, Dopey, Sneezy, and Droopy to craft this important piece of legislation that will clearly go no place but will waste both time and money.
For your reading pleasure I supply a linque to The Blaze. I encourage you to check out the comments. Actually, I encourage you to check out the comments then watch Subway Rat for half an hour.
Now if you'll excuse me, I'm out of vodka and that's just NOT RIGHT.
Add a Comment
Please
log in
to post a comment