Why I Don't Post (see below).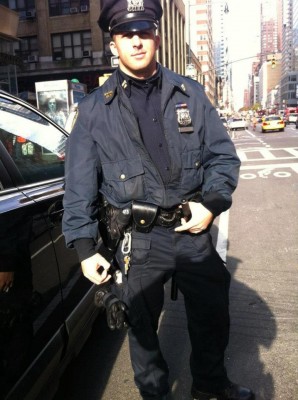 Am I right in thinking that Glenn Greenwald is a total and complete asshole – 'Wait till my next big revelation which will totally bring the Evil Empire (aka the US) to its knees, bitchez' – or am I wrong?
That has happened twice in living memory so I'm prepared to be schooled by Those Who Know Better.
So his BF got pulled over at the airport. Big Fucking Deal. (Yes, I am somewhat testy this morning. Thank you for noticing.) Like the Limeys knows who he is. They can't even get the one-way street system in Oxford right. You make one wrong town and you have to drive around the whole fucking town again. And yes, there is still honey for tea. There is also KFC.
Of course they can track the BFs of annoying, self-righteous, self-aggrandizing provocateurs (oh wait. Did one tip one's hand?) if they want to. They have cameras everywhere. BBC America (All commercials: All the time) is now showing Broadchurch, a more than usually annoying whodunnit that makes a feature of the surveillance cameras that are everywhere in the Land of Limes. Indeed, they present the plot point as yet another sign of how hopelessly clueless are the English because, having installed the camera on a handy pole overlooking a remote beach, they don't then provide the miles of tape needed to catch the essential plot point. To which one can only cry Tape? Are you fucking kidding me? And BTW, I don't want to hear any crap about how the actors take such a good part. Whodunnits are by definition crap. I don't care who wrote it, I don't care if Helen Mirren's in it, if you have to wait till episode 4 to find out who murdered the town virgin/slut you are watching crap. I don't care if you enjoy it. And by the by, the character so thrillingly brought to life by David Tennant in Broadchurch is exactly the same character brought thrillingly to life by Ben Affleck in Argo and by Clint Eastwood in any number of crappy westerns. Pass the gin.
Anyway. I got pulled over in Toronto once. Imagine being interrogated by Canadians: they bore the truth out of you. (OK. Full disclosure. They weren't Canadians. That detail was an example of litotes. They were actually Amerikanskis. One goes through immigration in the TO airport when flying to, say, Boston, where one is earning one's health insurance by taking part in a production of a Stoppard play of such overwhelming pretentiousness that it takes all of one's moral fortitude not to run out on the stage and scream "Shut up! Shut up! Shut up!" at whoever happens to be acting at the time. Only fun event in the run was when the terminally annoying young actor just out of Julliard got dumped by his GF in the greenroom right before his entrance. ((Unfortunately, no surveillance camera to hand. A greenroom is a room backstage in which actors recreate themselves when not on stage. They are never painted green and alcohol is frowned on for some reason.)) Where was I?
Oh right. I passed the touching scene on my way to the stage, observed the snot running down his chin, and her air of smug self-satisfaction and, not actually being as stupid as I look, put two and two together. Imagine my happiness when my cue came to walk out onto the stage in full view of the paying public to announce the arrival of the dumped one and he wasn't there beside me. ((I was playing a butler: health insurance: pay attention)) Imagine my joy as I walked out on stage, raised one finger, said to my colleagues mid-scene "Hang on a minute," before walking off again. ((I don't do improv. Besides which, as a butler, what can one add? "There were no cucumbers in the market. Not even for ready money."?)) At which point the dumped one arrived in the wings dashing tears from his face, out of breath, hysterical. Trying not to laugh I made him wait to calm down before taking him out. During all of this time there was complete silence on the stage which I would imagine came as a relief to the audience having been subjected to about four hours of endlessly brilliant yappity-yap about Lenin and Joyce and biscuits and only being about half-way through the first act. Which reminds me: Don't ever buy a copy of Ulysses. You will never read it. Where was I?
Right. Just brewed my second pot of coffee. I'm favoring a Bodum 8oz these days. It makes a perfect cup: hot, fragrant, and flavorful. One can sip it and almost think oneself back on the place du Louvre. Fun fact: they don't seem to drink bowls of café au lait any more in Paris. Instead they favor a demi-tasse of espresso. The full size cup they call an americano. Where was I?
Right. TO airport. Pulled over. Point being? If one has such a thing? That was the time I told the INS interrogating officer to go fuck himself and not be such a fucking fool. Did I really look like I wanted to be in Boston to take part in a ghastly Stoppard play? Would I really be going there unless I had to earn my health insurance?
Which returns me to my original question: Greenwald. Asshole? Yes/no?
Add a Comment
Please
log in
to post a comment