Luntz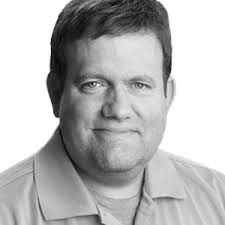 Maybe it's because you used bigots, idiots, and sociopaths to win elections for the last 50 years:
Frank Luntz, the media-friendly Republican consultant and word wiz, told a group of college students this week that Rush Limbaugh and right-wing talk radio are "problematic" for the GOP and partly responsible for the stark polarization within the nation's political discourse. He only dared to speak so candidly about Limbaugh and other conservative hosts off the record. A secretly recorded video, though, captured Luntz's remark.
Some say we need a renewed, less hateful GOP in the opposition. I say fuck 'em. Let them all be cast into the political darkness for the damage they have done, the lives they have ruined, and the social programs they have destroyed. Fuck all of them.
Add a Comment
Please
log in
to post a comment