The Terrorist's Cookbook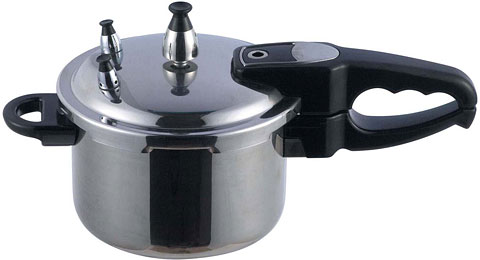 With today's news that the Boston Marathon bombs were packed inside pressure cookers, folks are pointing to sources that say such devices are You-Know-Brown-Skinned-Who's terror weapon of choice, such as this 2010 DHS report:
Rudimentary improvised explosive devices (IEDs) using pressure cookers to contain the initiator, switch, and explosive charge (typically ammonium nitrate or RDX) frequently have been used in Afghanistan, India, Nepal, and Pakistan. Pressure cookers are common in these countries, and their presence probably would not seem out of place or suspicious to passersby or authorities.
Well! That certainly settles it! Except…
Because they are less common in the United States…
"Less common". Meaning not exactly frequent, but not entirely unknown.
And definitely not unknown to the melanin-deprived set:
But it's important to bear in mind that the ability to make these bombs is hardly unique to al Qaeda and its sympathizers. Members of at least one prominent white supremacist website have shared terror tips from [al Qaeda magazine] Inspire, which one called "highly recommended reading." Pressure cooker bombs are also discussed in detail on this anarchist site, which describes how to build what is "affectionately known as a HELLHOUND."
It's certainly too soon to rule out Jihadis, just as it's too soon to rule out almost everybody else — including some random dude who just broke up with his girlfriend. But until we learn something definitive, We Are All Nancy Grace.
Add a Comment
Please
log in
to post a comment