From the Stinque Crime Blotter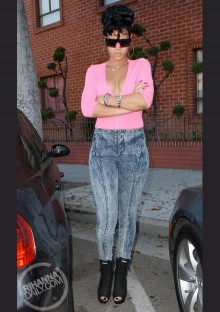 I was going to do a happy trails post for Stormin' Norman, but after reading this only in Ess Eff news report, I had to share it.
A teenage boy escaped while being transported to juvenile hall in San Francisco on Wednesday night, a police spokesman said today.

[…]

The teen is black, and was last seen wearing a glittery black tank top and dark acid-wash jeans, according to [SFPD Spokesman] Shyy. He did not know what charges the boy was facing.
Well, I think the Stinque Fashion Police could name some felonies and misdemeanors.
Add a Comment
Please
log in
to post a comment