Hail to the Spangled Darter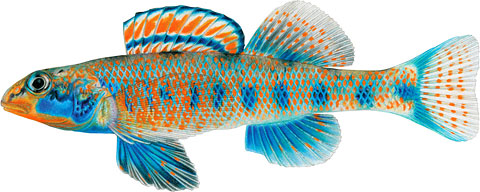 Welcome to the annals of taxonomy Etheostoma Obama or "Spangled Darter", one of five new species declared last week by Commie Ichthyologists at Saint Louis University.
The other four? Etheostoma Gore, Etheostoma JimmyCarter, Etheostoma TeddyRoosevelt, and Etheostoma Clinton. You get the idea.
Rumors that the researchers also discovered a bottom-feeding invertebrate named Gastropoda Romney have proven untrue.
Add a Comment
Please
log in
to post a comment