Mitt Romney Elected the 45th President of The United States of Amercia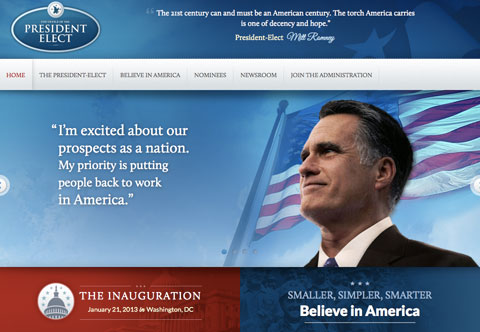 Well, maybe in the alternate dimension where Karl Rove was sucked away last night. But this web page can still be found waiting for deployment — with the (correctly spelled) title we're using for this post — trapped in that purgatory where other failed startups go to die.
Until they take it down, anyway. Or just crashes. Took us forever to load.
Add a Comment
Please
log in
to post a comment