Fuck Faith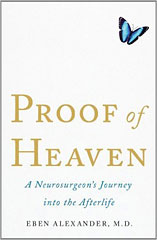 Title: "Proof of Heaven: A Neurosurgeon's Journey into the Afterlife"
Author: Eben Alexander, M.D.
Rank: 1
Blurb: "While his body lay in coma, Alexander journeyed beyond this world and encountered an angelic being who guided him into the deepest realms of super-physical existence. There he met, and spoke with, the Divine source of the universe itself."
Review: "I particularly liked his honesty in dealing with his battles with depression, and his sense of rejection stemming from his having been an adopted child."
Customers Also Bought: "The Rainbow Bridge: Pet Loss Is Heaven's Gain" by Niki Behrikis Shanahan.
Footnote: If you need proof, you're doing it wrong.
Buy or Die [Stinque@Amazon Kickback Link]
Add a Comment
Please
log in
to post a comment