Mitt Loses It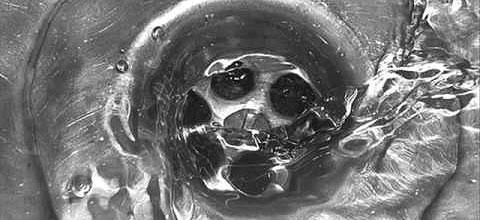 There was a moment last election when you just knew it, knew it in your gut, that the Straight Talk Express was headed down a ravine: The moment John McCain "suspended" his campaign to "deal with" the bank crisis — something he was powerless to do anything about.
In that moment, McCain had proven, in the sight of all, that he had no business running the country. The desperation was palpable.
Tuesday night, we felt that moment in our gut again:
"I'm outraged by the attacks on American diplomatic missions in Libya and Egypt and by the death of an American consulate worker in Benghazi," [Romney] said. "It's disgraceful that the Obama administration's first response was not to condemn attacks on our diplomatic missions, but to sympathize with those who waged the attacks."
Mitt's lying, but never mind that — the lying is the least of it.
Instead, look what the late-night statement amounts to: Mitt's opportunistically backseat-driving in the midst of a foreign crisis — one that involves the loss of American life.
This is not going to sit well among the foreign-policy crowd. This is not going to play well among the Villagers who enforce the No Politics During a Crisis rule. This is not going to help a candidate whose best-known foreign-policy achievement is insulting England.
Sure, Pam Geller will be happy. But that's about it.
We've been saying for more than a year that Obama will win an electoral landslide, so short of voter suppression, this moment does nothing to change the outcome. But if you're looking for the moment the race turns for good, that moment is now. Mitt's behavior is so cancerous — especially now, post-conventions, when America's paying attention — that he'll never recover.
Add a Comment
Please
log in
to post a comment