Watch How Quickly This One Gets Politicized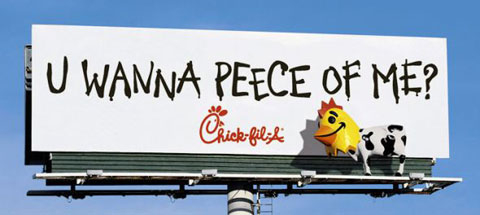 So, who's up today?
A suspect is in FBI custody after a security guard was shot in the lobby of the Family Research Council, a conservative Christian organization based in downtown D.C.
The guard — shot in the arm — is in stable condition at the hospital. But then there's this:
Authorities found two loaded magazines with 15 rounds each in the suspect's backpack, as well as Chick-Fil-A promotional materials, NBC4's Jackie Bensen reported.
Our Fucking Idiot is either a rare Lefty Fucking Idiot, or profoundly unclear on the concept.
Update:
A security guard at the Family Research Council was shot and wounded Wednesday morning after a scuffle with a man who expressed disagreement with the group's conservative views in the lobby of the group's headquarters in downtown Washington, authorities said.
Enjoy the Wingnut Hypocrisy Carnival, everybody!
Add a Comment
Please
log in
to post a comment