Words Have Consequences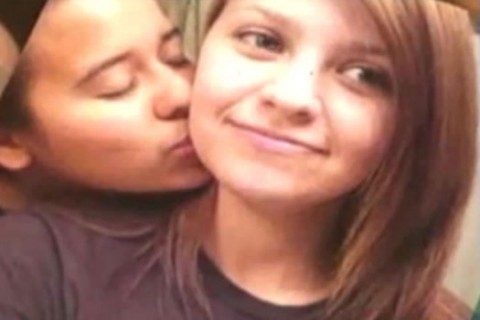 Police in Portland, Texas, a suburb of Corpus Christi, continue to insist that the execution-style murder and attempted murder of a lesbian couple in a neighborhood park in late June is not a hate crime motivated by the women's sexual orientation, but do admit that "it was not a random attack."
What we do know:  After they encountered a man with a gun on June 22, a college freshman named Mollie Olgin was murdered, and her girlfriend Mary Kristene Chapa was shot in the head and left for dead.  Chapa had so many injuries to her face that her brother and sister could not identify her at the hospital without looking at her hands.  She is still in the hospital, unable to speak and possibly paralyzed on one side.  Her brother told NBC that she was writing "Mollie?" on paper but the family hadn't yet told her that Olgin was dead.  Chapa's family is struggling:  her father – an Iraq War veteran – is out of work, so the family has no health insurance. Donations for her medical care can be made here, or sent to Prosperity Bank, 1127 East Sinton, Sinton, TX 78387.
In the three weeks since the shooting, vigils have been organized by LGBT and youth groups across the country to remember Olgin and Chapa.  In a case of bad timing (or not), the Texas Republican Party released its latest statement on homosexuality in the days after the murder of Olgin and attack on Chapa:  "We affirm that the practice of homosexuality tears at the fabric of society and contributes to the breakdown of the family unit.  Homosexual behavior is contrary to the fundamental, unchanging truths that have been ordained by God, recognized by our country's founders, and shared by the majority of Texans."
Shit like that doesn't go into a vacuum, as seen in statistics that are chilling to any of us who are gay or lesbian, or who love our LGBT children/parents/brothers/sisters/friends.  The National Coalition of Anti-Violence Projects released their national report on hate violence for 2011 and found that there were 30 killings of LGBT Americans due to hate, the highest yearly total ever recorded. A report published by the Southern Poverty Law Center in Winter 2010, analyzing FBI data from 1995 to 2008, found that LGBT people are 2.6 times more likely to be attacked than blacks; 4.4 times more likely than Muslims; 13.8 times more likely than Latinos; and 41.5 times more likely than whites.
Words have consequences.
Add a Comment
Please
log in
to post a comment