Your Joy May Vary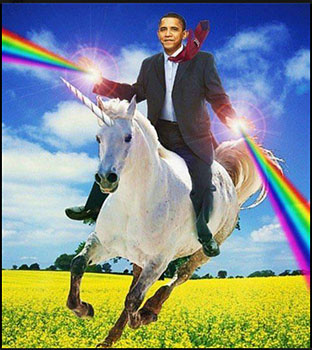 Stinquer Andrew — and from what we can tell, the majority of Accredited Pundits — seems to think today's announcement is a Big Fucking Deal, worthy of observing his supplied Unicorn Moment.
We, on the other hand, find ourself reaching Andy Rooney levels of curmudgeonliness, since Obama only announced his "personal" view on gay marriage, and is content to let states like North Carolina (and California!) decide the matter for themselves.
So, rather than go all Eeyore on you, here's your Unicorn. We'll be nursing a whiskey in the corner, waiting for our opinion to evolve.
Add a Comment
Please
log in
to post a comment