But Who Will Think of the Zany Summer Blockbusters?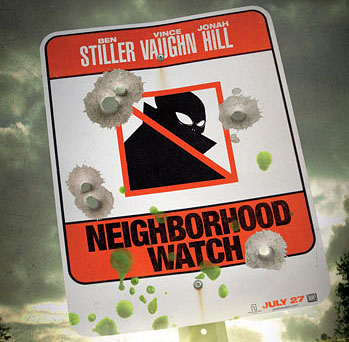 Want more? Sure you do!
The tongue-in-check teaser trailer, which is playing in theaters before 21 Jump Street, shows the four actors driving through their neighborhood in a large SUV. At one point, Hill's character, using his hand, pretends to shoot at a group of teenagers.
Say, what about that Japanese Nuclear Disaster Comedy alt-text we were thinking about?
It's not the first time a Hollywood studio has had to alter a marketing campaign or a release date because of real-life events. After the Japan earthquake last year, Warner Bros. pulled Hereafter — which re-creates the 2004 Indian Ocean tsunami disaster — from theaters in Japan.
Okay, but surely — well, maybe not:
Last year, the Christmas film We Bought a Zoo wasn't affected by an Ohio man who took his own life in late October after freeing the animals he kept in a private zoo.
Fine. We won't use the Dark Shadows gag, either. Why tempt fate?
Add a Comment
Please
log in
to post a comment