No Ground to Stand On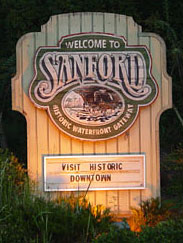 A teenager was returning home from the 7-Eleven.
A man was stalking him.
The teenager was packing Skittles and a can of Arizona Iced Tea.
The man was packing a Kel-Tek 9mm semiautomatic handgun.
The teenager was talking to his girlfriend:
"He said this man was watching him, so he put his hoodie on. He said he lost the man," Martin's friend said. "I asked Trayvon to run, and he said he was going to walk fast. I told him to run, but he said he was not going to run."
The man was talking to 911:
Zimmerman: "Oh, shit. He's running… down towards the other entrance of the neighborhood."

Dispatcher: "He's running? Which way is he running?"

Zimmerman: "Down towards the other entrance to the neighborhood."

Dispatcher: "Which entrance is that, that he is running towards?

Zimmerman: "The back entrance."

[inaudible]

Dispatcher: "Are you following him?"

Zimmerman: "Yeah."

Dispatcher: "OK. We don't need you to do that."
The teenager's girlfriend:
Eventually, he would run, said the girl, thinking that he'd managed to escape. But suddenly the strange man was back, cornering Martin.

"Trayvon said, 'What are you following me for,' and the man said, 'What are you doing here.' Next thing I hear is somebody pushing, and somebody pushed Trayvon because the head set just fell. I called him again, and he didn't answer the phone."
Another caller to 911:
Caller: "There's just someone screaming outside."

Dispatcher: "Is it a male or female?"

Caller: "It sounds like a male."

Dispatcher: "You don't know why?"

Caller: "I don't know why. I think they are yelling 'help,' but I don't know. Just send someone quick, please."

Dispatcher: "Does he look hurt to you?"

Caller: "I can't see him. I don't want to go out there. I don't know what's going on."

Dispatcher: "So you think he's yelling help?"

Caller: "Yes. There's gunshots."

Dispatcher: "How many?"

Caller: "Just one."
Officer Ricardo Ayala, upon arriving on the scene:
I then noticed that there was, what appeared to be a black male wearing a gray sweater, blue jeans, and white/red sneakers laying face down on the ground. The black male had his hands underneath his body.
Officer Timothy Smith:
While I was in such close contact with Zimmerman, I could observe that his back appeared to be wet and was covered in grass, as if he had been laying on his back on the ground. Zimmerman was also bleeding from his nose and back of his head…

While the SFD was attending to Zimmerman, I overheard him state "I was yelling for someone to help me, but nobody would help me."
Florida's "Stand Your Ground" law:
A person who is not engaged in an unlawful activity and who is attacked in any other place where he or she has a right to be has no duty to retreat and has the right to stand his or her ground and meet force with force, including deadly force if he or she reasonably believes it is necessary to do so to prevent death or great bodily harm to himself or herself or another or to prevent the commission of a forcible felony.
Sanford, Florida, city manager Norton Bonaparte, Jr., Monday:
When the Sanford Police Department arrived at the scene of the incident, Mr. Zimmerman provided a statement claiming he acted in self defense which at the time was supported by physical evidence and testimony…

Zimmerman's statement was that he had lost sight of Trayvon and was returning to his truck to meet the police officer when he says he was attacked by Trayvon.
Trayvon Martin was unavailable for questioning.
Add a Comment
Please
log in
to post a comment