Was "Gulf of Freedom" Taken?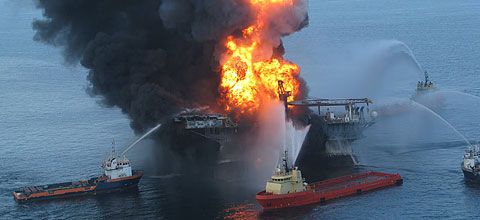 Our guest columnist is Steve Holland, Democrat representative for the Great State of Missississississippi.
HOUSE BILL NO. 150
AN ACT TO PROVIDE THAT FOR ALL OFFICIAL PURPOSES WITHIN THE STATE OF MISSISSIPPI, THE BODY OF WATER LOCATED DIRECTLY SOUTH OF HANCOCK, HARRISON AND JACKSON COUNTIES SHALL BE KNOWN AS THE "GULF OF AMERICA"; AND FOR RELATED PURPOSES.
BE IT ENACTED BY THE LEGISLATURE OF THE STATE OF MISSISSIPPI:
SECTION 1. For all official purposes within the State of Mississippi, the body of water that is located directly south of Hancock, Harrison and Jackson Counties shall be known as the "Gulf of America."
SECTION 2. This act shall take effect and be in force from and after July 1, 2012.
HB 150 [Mississippi Legislature]
Mississippi Legislator Proposes Renaming Gulf Of Mexico As 'Gulf Of America' [ThinkProgress]
Add a Comment
Please
log in
to post a comment