How to Make Mitt Seem Human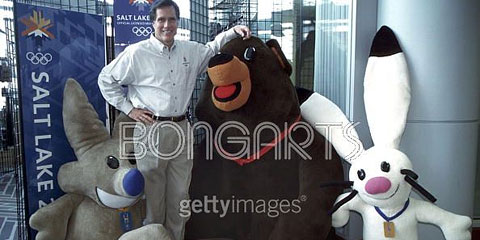 To our taste, it was a draw — a very entertaining draw — but the consensus among the Chatterers seems to be that last night's debate was a resounding victory for the International Man of Mysterious Swiss Bank Accounts. And why not? Newt needed a blowout win — in practical terms, a YouTube Moment — and that was not forthcoming. So, with the polls now trending in Mitt's direction, tie goes to the frontrunner.
In which case, time to unload a photo we've been sitting on all week. In it, we see Mitt Romney enjoying a private moment with the members of his Blind Trust.
Add a Comment
Please
log in
to post a comment