From the Stinque Bachelor Kitchen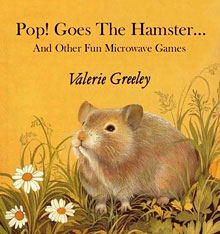 Selected reader reviews for "Microwave for One", a 1987 cookbook by Sonia Allison.
Michael Pemulis:
It used to be that I got home from work and the only thing I'd want to put in my mouth was the cold barrel of my grandfather's shotgun. Then I discovered Sonia Allison's Chicken Tetrazzini, and now there are two things.
Chef in Trainng:
I've never been a culinary master, so to speak — Mary was always the chef in our family. Apparently her new husband David also knows his way around the kitchen.
C. Brude:
I found this book on the kitchen counter of an elderly woman's house after serving her foreclosure papers. I needed something to read because while we waited for the ambulance to arrive, she had the audacity to collapse before signing away the rights to her property.
jacqueshaugh:
until i stumbled upon this book, my diet consisted primarily of rocks, twigs, and raw meat. this was due to being brought up by wolves.
Louis Green:
I have been abducted by aliens 16 times during the past 3½ years. After the probes and biopsies it is really comforting to open up the book I treasure most of all.
Benjamin L. Hamilton:
My favorite chapters were:
Chapter 1: Plugging in your Microwave and You
Chapter 4: How to Wait 3 Minutes
Chapter 11 [BONUS CHAPTER]: Eating with Cats
Add a Comment
Please
log in
to post a comment