Bork Your Mother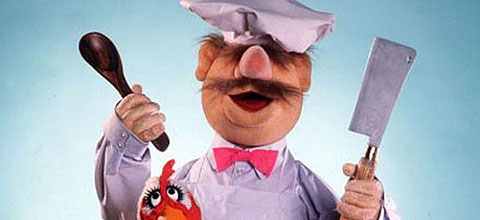 Selections from the IMDb "Parents Guide" for the new Muppet movie.
A female muppet kisses a male muppet.
A male muppet kisses a chicken muppet.
A muppet tells another muppet to imagine an audience of humans naked.
An older muppet jokes that half of the audience of the movie is not alive.
Several muppets in a car drive erratically down a street.
A muppet uses a blowtorch to clean moldy food from a refrigerator.
A muppet plays the drums on the heads of four small fuzzy creatures, and they squeak "ouch."
A hippy that looks like Willie Nelson sings the word "high" as a solo in a song, possibly implying drug use.
1 mild anatomical term, name-calling (sausage snout, freaks, weirdoes, hippy-dippy, idiot), exclamations.
Nothing frightening, since the film is for children.
Add a Comment
Please
log in
to post a comment