As If Black Friday Wasn't Hellish Enough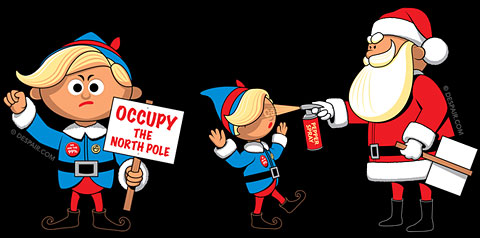 Hey, what's a quick way to annoy the fuck out of anybody who might agree with you?
Some demonstrators are planning to occupy retailers on Black Friday to protest "the business that are in the pockets of Wall Street."

Organizers are encouraging consumers to either occupy or boycott retailers that are publicly traded, according to the Stop Black Friday website.
Brilliant!
Image: Occupy the North Pole t-shirt [Despair, Inc., via RevZafod]
Add a Comment
Please
log in
to post a comment