And Radiohead's Still Not Appearing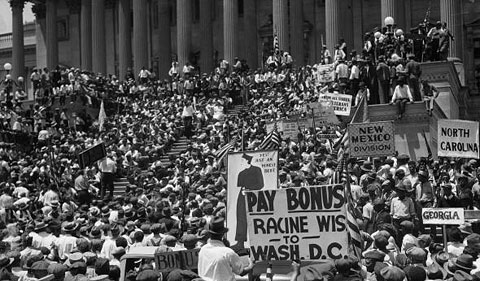 Today in Occupy Wall Street viral rumors:
The Occupy Wall Street movement may have thought it broke new ground when the NYC Transit Union joined their movement, but that ground just tipped the Richter Scale with news that United States Army and Marine troops are reportedly on their way to various protest locations to support the movement and to protect the protesters.
And today in Occupy Wall Street inevitable letdowns:
What started as a muddled post by a friend of another friend's post on Facebook ended up as a statement of fact in a major speech made by former White House green collar jobs czar Van Jones at the Take Back The American Dream Conference conference on Monday.
So, um…
Does anybody else see a problem with this? Y'know, the part about active-duty soldiers and marines facing off against local cops? It ain't happening, but if it did, would everybody be as thrilled if they were coming to the "defense" of a Tea Party rally?
Add a Comment
Please
log in
to post a comment