Mind the Gap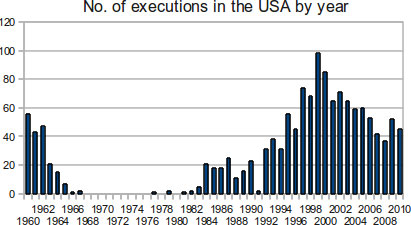 It was probably 1982 when we had the conversation with the McMinnville school superintendent. We were reporting for the local rag, but the conversation wasn't professional — at least not the line we still remember clearly three decades on:
"The Sixties were an aberration."
The superintendent was in his forties, maybe fifty. We were 23.
What gave rise to the line is lost to memory, but we were probably discussing some social issue of the day. And we — personally — probably expressed some form of shock at an unpleasant turn of events: But Americans aren't like that!
Based on our experience, of course. Which, conveniently for our perspective, began in 1959.
Our childhood — our entire life — had been spent in an America that was inexorably moving forward: the Civil Rights Act, the Moon landing, All in the Family, the Watergate hearings, Roe v. Wade, Saturday Night Live, the Equal Rights Amendment. Sure, there were setbacks, but they were easily bracketed as exceptions.
Childhood is the world you take for granted. That was ours.
But the exceptions started piling up late in the Seventies, and by November 1980 they could no longer be denied. What we probably told the superintendent was that we were shocked that America was moving backward. To which he responded that it was more like a course correction.
He wasn't necessarily advocating for it. Just patiently explaining that our limited perspective was missing some key data.
For ten years while we were growing up — ten years that maps neatly to the development of our consciousness — there was no Death Penalty in the United States. Capital punishment was, from our peculiar perspective, inconceivable, as irrelevant as Prohibition.
And even when it came back, it was weird: An execution. By firing squad. By choice. In Utah.
After that, the other 1,267 executions have all been a blur. Until last night.
A popular conservative theme for decades has been to return America to the golden years of the speaker's childhood. And finally, after hearing it for decades, we're starting to understand the impulse.
Because in our childhood, America didn't execute its own citizens.
Especially innocent ones.