We're All Birthers On This Bus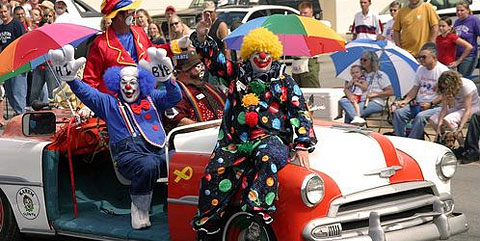 Part the First:
Arizona's Maricopa County Sheriff Joe Arpaio told WND he has assigned a five-member "Cold Case Posse" to investigate the authenticity of Barack Obama's birth certificate.

The decision, he says, is simply a matter of doing his duty.

"This investigation does not involve politics," Arpaio told WND. "I listen to all the residents of Maricopa County who come to my office with complaints, regardless what their politics are."
Part the Second:
Republican Orly Taitz, who ran in the GOP primary for secretary of state last year, said today she is "absolutely" considering challenging Democratic Sen. Dianne Feinstein in 2012.

"I think I do have a chance specifically because I do speak Spanish and I speak Hebrew," Taitz told The Bee after attending a town hall-style event on Latino issues at the California Republican Party convention in Los Angeles.