Rick Perry's 2001 Odyssey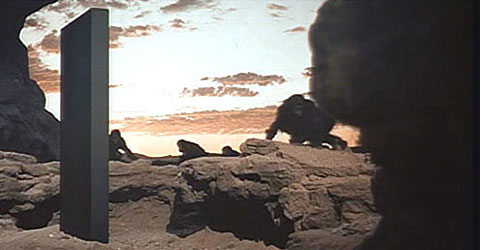 Our guest columnist is the governor of the great state of Texas, writing in 2001. See if you can find all the red flags!
The fruits of NAFTA have just begun to ripen. At the same time, we must not allow the roots of the tree to become poisoned. The NAFTA agreement not only signaled a new era of economic possibility, but a new era of bi-national cooperation. That is why it is wrong, and inherently detrimental to our relationship with Mexico for the U.S. Congress to pursue a protectionist policy that forbids Mexican trucks from U.S. roadways. It is bad public policy, and it violates the terms of the NAFTA agreement we agreed to. Mexican trucks that meet our safety standards should be given the same access to U.S. roads as our Canadian neighbors to the north…
There are other challenges that require a unified approach, especially in the area of health care. A lack of preventative medicine means conditions that could have been eliminated through childhood immunizations show up in disturbing numbers later in life. Limited availability of medical specialists means conditions like heart disease and diabetes go untreated at alarming rates. In Texas, we recently placed a strong emphasis on preventative care when we expanded access to Medicaid for more low-income children by making the Medicaid enrollment process simpler. We allocated an additional $4 billion to the Medicaid program, and more than $900 million to the Children's Health Insurance Program. I urged legislators to pass a telemedicine pilot program that will enable, through technology, a sick border resident of limited financial means to receive care from a specialist hundreds of miles away. But the effort to combat disease and illness requires greater cooperative efforts between our two nations. It is a simple truth that disease knows no boundaries. An outbreak of drug-resistant tuberculosis, for example, endangers citizens of both our nations. We have much to gain if we work together to expand preventative care, and treat maladies unique to this region.
Legislation authored by border legislators Pat Haggerty and Eddie Lucio establishes an important study that will look at the feasibility of bi-national health insurance. This study recognizes that the Mexican and U.S. sides of the border compose one region, and we must address health care problems throughout that region. That's why I am also excited that Texas Secretary of State Henry Cuellar is working on an initiative that could extend the benefits of telemedicine to individuals living on the Mexican side of the border.
As a compassionate state, we know that for our children to succeed, they must not only be healthy, but educated. The future leaders of our two nations are learning their fractions and their ABC's in classrooms all along this border. Immigrants from around the world are being taught in Texas classrooms, and our history is rich with examples of new citizens who have made great contributions. We must say to every Texas child learning in a Texas classroom, "we don't care where you come from, but where you are going, and we are going to do everything we can to help you get there." And that vision must include the children of undocumented workers. That's why Texas took the national lead in allowing such deserving young minds to attend a Texas college at a resident rate. Those young minds are a part of a new generation of leaders, the doors of higher education must be open to them. The message is simple: educacion es el futuro, y si se puede.
Perry's 2001 remarks on study of joint health plan with Mexico get scrutiny [Dallas Morning News, via ThinkProgress]
Add a Comment
Please
log in
to post a comment