Antisocial Networking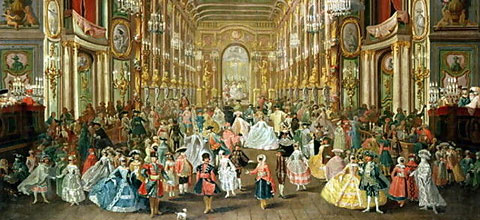 We received a Google+ invitation last night from a Stinquer, which was very kind, but since Google won't yet allow Google+ participation from Google-managed domains like stinque.com, we had to decline.
We probably would have declined anyway, since Google+ also doesn't allow pseudonyms, like "Nojo". Instead we would have to use a Real Name, which takes all the fun out of it, unless we chose a real name like, oh, "Mike Lee", which could be a lot of fun, especially since we've long said that Mike Lee is a Fucking Asshole, and we're really looking forward to the defamation lawsuit.
Besides, it's not like we need Yet Another Social Network to join and forget. We've had accounts on Friendster, MySpace, LinkedIn and Facebook, and we've roundly ignored all of them. We don't find them useful or interesting. Some time back, a high school friend emailed us, pointedly asking why we had blocked him from our Facebook updates. Nothing of the sort, we responded. We simply hadn't posted anything for a year.
The exception, if you insist on calling it one, is Twitter. We don't consider it an exception, since we don't consider Twitter a social network. It certainly had that tinge at first, but aside from the increasingly (and blessedly) rare Foursquare check-in, we're not hearing much these days about what strangers had for breakfast. Instead, Twitter has become the Web's messaging system — or, as we prefer to think of it, the Web's commenting system. All the world's a blog post, and all the tweeters merely snarkers. And on Twitter, nobody cares if you're a dog.
The Great Pseudonym Debate has been a raging topic in geek circles the past few weeks, especially since Google started hamfistedly enforcing Real Names for Google+ accounts. On the one hand, you have Percy Weasley types arguing that it would promote more civility online if folks were forced to unmask themselves — it's harder to call Mike Lee a Fucking Asshole if you have to sign your name to it, after all. (Unless the name you sign is also Mike Lee, but who on Earth would do that?) And on the other hand, there are very good arguments that for some people, pseudonyms are the only way they can speak in public — domestic-violence victims and political protesters in despot-ruled countries are the typical examples.
There's even a third hand — these are alien-loving geeks, after all — that argues that pseudonyms are a foundational part of geek culture, starting with the first username you chose to log into your school's timeshared TTY. Pseudonyms aren't just whimsical, they're structural.
In the end, Google+ is Google's clubhouse, and they're free to set whatever stupid rules they want. And if, someday, we end up joining Google+ like all the rest, we can be confident of one thing:
We'll ignore that account, too.