Buy the Light Bulbs the Founding Fathers Used!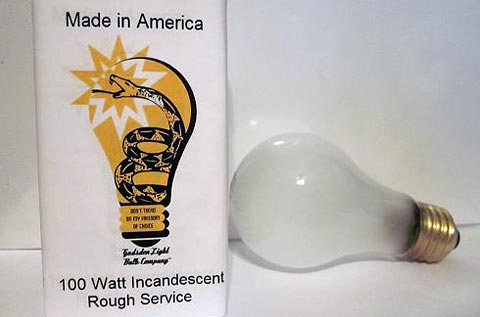 Our guest columnist is unclear on the concept.
We're scrappy entrepreneurs who don't like having the federal government tell us we can't buy or sell safe, inexpensive incandescent light bulbs. Our light bulbs are made in South Carolina, the same state that gave us the Gadsden Flag.
Add a Comment
Please
log in
to post a comment