New Yawk Pride!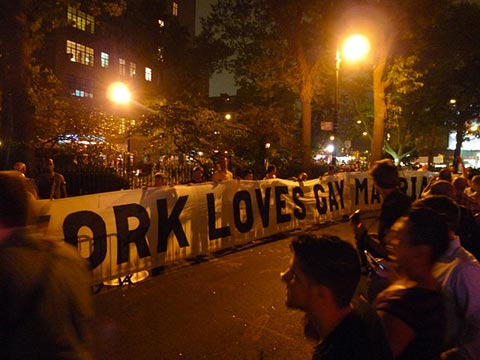 Forty-three years after I walked past the Stonewall Inn without noticing that anything was going on (I had a date) marriage equality comes to New York. I think I can speak for many of us when I state that this is something I never expected to see happen in my lifetime.
Another thing I never thought I'd see: The Times has something interesting to say.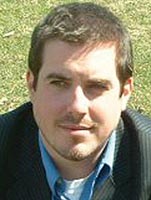 And on this happy day, let's stop to remember Jason West.
Mayor of New Paltz, a village in the Hudson Valley who, in 2004, married two dozen or so same-sex couples, igniting a firestorm of condemnation and praise, depending on which side your bread was buttered. A house painter by trade (could he get more dreamy?), local-born and raised, Jason is poised to drop a few pounds and take his place among the new generation of Democratic leaders.
This was onstage at the Alvin the year Jason was born.
Nous sommes tous les gays!!
Add a Comment
Please
log in
to post a comment