Truth is Just One Side of the Story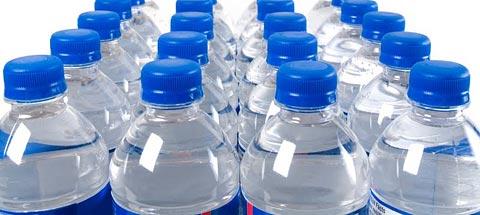 Arthur S. Brisbane, the Public Editor of the New York Times, ably demonstrated Sunday why the New York Times requires the Public to be Edited:
The controversy over The Times's use of the term "torture," which was discussed two years ago by my predecessor, Clark Hoyt, has its roots in the newsroom's aspiration to be impartial in a dispute that is both political and legal…

For his part, [Executive Editor Bill] Keller affirms that The Times has not "banished the word 'torture,' but we are careful how we use it" and avoid its use in contexts where it might appear The Times is taking sides.
Ummm, taking sides in what? Is the Times afraid that torturers will view its news coverage as unfair?
Actually, yes.
If you're not familiar with the background, enjoying how the Times writes around the T-word in news stories — at least when the T is conducted by the USA — has been a lefty spectator sport for years. What critical readers saw as Toadying to Bushies, the Times regarded as Enhanced Discretion.
The debate over Times Truthiness was inevitably revived in the wake of Osama bin Laden's Enhanced Dispatch, when the question arose whether an essential clue to his whereabouts was gathered by America's Good Cop or Bad Cop.
Or, as the story was headlined in print…
Harsh Methods of Questioning Debated Again
…compared to how the same story was headlined online:
Bin Laden Raid Revives Debate on Value of Torture
Which reminds us: How much would the Times charge for a No-Spin Paywall?
Mr. Brisbane happily informs us that this is an improvement in Times Torturclature:
From my own reading of the Shane-Savage article, and after querying Mr. Shane and Bill Keller, the executive editor, I would say that Times policy on this appears to be in a state of equipoise — holding steady right in the middle. In fact, it may have migrated some since Mr. Hoyt wrote about it — "harsh" and "brutal" are still in evidence but the use of "torture" is sprinkled throughout, as well.
Equipoise is such a lovely, gentle word, especially when used to describe debates over controlled drowning. But the thing is, there is no debate — just a brazen attempt by the previous Administration, implicitly endorsed by the current one, to escape the legal consequences of torture by calling it something else.
And what Mr. Brisbane describes as "The Times newsroom's dilemma" would be much easier to resolve if, instead of serving their sources, they served their readers.
Oh, and, y'know, the truth. But that would be taking sides in the contentious debate over whether the New York Times practices journalism.